Friday, March 23, 2012
DAILY TENNIS NEWS - BRIEFS
Copyright © 2012 Daily Tennis News Wire. All rights reserved. www.dailytennis.com
---
Serbian Tennis Team to Skip Olympic Village and Stay in Wimbledon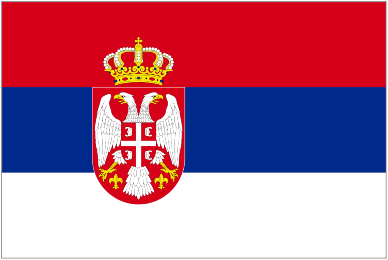 Novak Djokovic and his Serbian teammates won't risk the clogged London traffic at this summer's Olympics, with the squad set to rent a house near Wimbledon for the duration of the Games tennis event this summer.
Keys Wants to be Like Venus
Promising US teenager Madison Keys says that she was inspired by the Williams sisters, specifically when she was 4 years old and saw Venus Williams' white dress and said she wanted one just like it.
"I guess at 4 years old I thought it was the coolest thing ever," she told the Miami Herald after her first round win in Miami. "My mom. told me if I played tennis she'd buy me a tennis outfit. I think probably a week later I was still interested in it. So they went to some store and bought it."
Tennis Channel to List Their Top 10 Players of All Time
Tennis Channel's 100 Greatest of all Time, a first-of-its-kind, five-night series intended to rank the top tennis players of all-time, presents the Top 10 players of All-Time on Friday, March 23 at 7 pm ET. In alphabetical order, the top 10 are; Bjorn Borg, Margaret Court, Chris Evert, Roger Federer, Steffi Graf, Billie Jean King, Rod Laver, Rafael Nadal, Martina Navratilova, Pete Sampras
Lopez and Monaco Enter River Oaks With Wild Cards
The first wild cards for the 2012 US Men's Clay Court Championship have been awarded to Spain's Feliciano Lopez, the 15th ranked player on the ATP World Tour, and Argentina's Juan Monaco, who is No. 21.
Lopez and Monaco join a pair of Top 10 Americans, Mardy Fish and John Isner, in committing to the event that will be held April 9-15 at River Oaks Country Club.
Hantuchova Wins Fed Cup by BNP Paribas Heart Award
The ITF has announced the first four winners of the 2012 Fed Cup by BNP Paribas Heart Award. Slovak Republic's Daniela Hantuchova has been recognized in the World Group and World Group II first round category, while the Zone Group I winners are Colombia's Catalina Castano, China's Li Na and Sweden's Sofia Arvidsson.
Djokovic Claims the War in Yugoslavia Helped Shape Him Into Number One
The war in Yugoslavia and the bombing of Belgrade were frightening distractions for a young boy trying to become a tennis champion. But it also meant no school and more tennis, says Novak Djokovic. And he credits the war and the hardships it caused with instilling a hunger in him that ultimately drove him to fulfill his dream of becoming the world's top ranked player. Djokovic tells his story to Bob Simon for a 60 MINUTES profile to be broadcast Sunday, March 25 (7:00-8:00 PM, ET/PT) on the CBS Television Network.
---
Provide Daily Tennis News Briefs to Your Membership
Contact us at 952-920-8947 for details or email bob@tennisnews.com
---
THIS WEEK

MEN
Miami

WOMEN
Miami

NEXT WEEK

MEN
Miami

WOMEN
Miami

VIP DATES

Roland Garros: May 27-June 10

Wimbledon: June 25-July 8

Olympic Tennis London: July 28-August 5

US Open: August 27-September 9
RESULTS - MEN
THURSDAY
Miami
Singles - First Round
M Baghdatis def. L Mayer 6-1 6-4
(Q) G Garcia-Lopez def. (Q) R Ram 6-4 7-6(9-7)
C Stebe def. F Cipolla 6-3 7-5
A Ramos def. (Q) S Bolelli 6-3 6-1
I Karlovic def. L Kubot 6-3 6-7(2-7) 7-6(7-2)
I Kunitsyn def. (WC) J Levine 7-6(10-8) 7-6(7-3)
B Becker def. O Rochus 5-7 6-3 6-2
B Tomic def. S Stakhovsky 7-6(7-4) 6-3
(WC) R Harrison def. P Starace 6-6(6-8) 6-4 6-4
G Muller def. A Bogomolov Jr. 5-7 6-4 7-6(7-5)
Y Lu def. J Nieminen 6-4 6-3
(Q) S Bubka def. E Gulbis 6-4 6-4
(Q) def. Goffin def. D Young 7-5 6-4
(Q) B Phau def. C Berlocq 6-4 6-2
S Querrey def. M Ebden 6-1 5-7 7-5
(Q) F Dancevic def. J Chardy 7-5 7-6(7-0)
Doubles - First Round
(3) Llodra/Zimonjic def. Dolgopolov/Malisse 6-3 7-6(7-4)
Bracciali/Cabal def. (8) Cermak/Polasek 7-6(7-5) 6-4
Granollers/Nadal def. Cilic/Karlovic 6-1 6-3
Anderson/Raonic def. Mahut/Simon 4-6 6-2 10-7 (Match TB)
Marach/Peya def. Almagro/Bellucci 7-6(7-5) 7-6(7-5)
RESULTS - WOMEN
THURSDAY
Miami
Singles - Second Round
(2) Maria Sharapova def. Shahar Peer 4-6 6-3 6-3
(4) Caroline Wozniacki def. Barbora Zahlavova Strycova 6-4 6-0
(6) Samantha Stosur def. (Q) Valeria Savinykh 6-4 6-0
(8) Li Na def. (Q) Melinda Czink 7-5 6-2
(10) Serena Williams def. (WC) Zhang Shuai 6-2 6-3
(12) Sabine Lisicki def. Sofia Arvidsson 6-3 6-2
Mona Barthel def. (13) Jelena Jankovic 6-0 6-3
Kim Clijsters def. (14) Julia Goerges 6-2 7-5
(17) Peng Shuai def. (Q) Stephanie Foretz Gacon 6-1 6-2
Ekaterina Makarova def. (19) Anastasia Pavlyuchenkova 6-1 6-2
(21) Roberta Vinci def. Tsvetana Pironkova 7-5 6-1
(23) Yanina Wickmayer def. Marina Erakovic 6-3 6-4
Chanelle Scheepers def. (25) Anabel Medina Garrigues 1-6 6-4 6-0
Iveta Benesova def. (26) Svetlana Kuznetsova 1-6 7-6(9-7) 7-6(9-7)
(29) Petra Cetkovska def. Christina McHale 0-6 7-5 6-1
(Q) Sloane Stephens def. (30) Sara Errani 3-6 6-2 7-5
Doubles - First Round
Birnerova/Jans-Ignacik def. (4) Hlavackova/Hradecka 6-4 7-5
(8) Hantuchova/A.Radwanska def. Begu/Bratchikova 6-3 6-7(5-7) 10-3 (Match TB)
Klepac/Rosolska def. Kudryavtseva/Panova 6-3 6-4
Today's tennis results can be found at www.tennisnews.com
---
© Copyright 2012. No duplication is permitted without permission from Bob Larson Tennis