Wednesday, May 9, 2012
DAILY TENNIS NEWS - BRIEFS
Copyright © 2012 Daily Tennis News Wire. All rights reserved. www.dailytennis.com
---
Blue Clay As Viewed By a Trainer in Madrid
Allistair McCaw a performance specialist and trainer who is currently working with Svetlana Kuznetsova and who has worked with the Belgian Davis Cup team, is in Madrid this week and says its not the blue color of the clay that's a problem, but the lack of it.
"In essence, I feel it's the amount of clay (or limited amount) and the underlying surface that is causing the main issue here, not the color - that's a mindset thing! "
The Outspoken Djokovic is Upset With Madridís Blue Clay
One match on the controversial blue clay courts of Madrid has put Novak Djokovic on the warpath against a surface which he says plays like nothing in the game.
"This is not tennis. Either I need football shoes or some advice on how to play on this court," said the steaming Serb after reaching the second round in a struggle with the surface as he held off Spain's Daniel Gimeno-Traver 6-2, 2-6, 6-3.
Robson is Advised to Hit the Ball Big
For the past year, Michael Joyce had a recent good look at British teen Laura Robson, who has a 5-8 record this year and is stalled at No. 123. Robson, also 18, is currently looking for a full time coach.
"I saw her play a couple years ago and was really impressed and then I saw her practice recently with Jesse and I wasn't impressed because I don't think she knows what the hell she is doing," Joyce told Daily Tennis. "Instead of using her weapons she's playing like a clay courter. I told her mother that you better find somebody because Laura has to go back to hitting the ball big and find her identity. She's a big girl and has a big serve and Jesse was killing her. Robson was probably 100 times the player that Jesse two years ago. But Laura has lot of talent and could be good."
This Honor is a Big One For Federer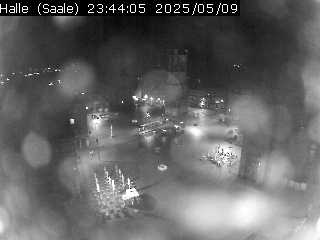 Roger Federer has received one of his more unusual honors, with the Swiss ace's name now officially gracing a street in Halle, Germany, venue for one of his frequent repeat success stories in tennis.
---
Provide Daily Tennis News Briefs to Your Membership
Contact us at 952-920-8947 for details or email bob@tennisnews.com
---
THIS WEEK

MEN
Belgrade
Estoril
Munich

WOMEN
Budapest
Estoril

NEXT WEEK

MEN
Madrid

WOMEN
Madrid




VIP DATES

Roland Garros: May 27-June 10

Wimbledon: June 25-July 8

Olympic Tennis London: July 28-August 5

US Open: August 27-September 9
RESULTS - MEN
TUESDAY
Madrid
Singles - First Round
(9) G Simon def. F Fognini 6-7(1-7) 6-3 6-3
(10) J del Potro def. F Mayer 6-4 6-2
(12) G Monfils def. P Kohlschreiber 7-5 6-7(2-7) 6-3
J Melzer def. (13) F Lopez 6-4 7-6(7-3)
(14) R Gasquet def. T Bellucci 4-6 6-4 7-6(7-5)
(15) F Verdasco def. D Istomin 7-5 6-2
(16) A Dolgopolov def. P Andujar 7-6(7-5) 6-4
S Wawrinka def. O Rochus 6-4 7-6(7-3)
(Q) F Delbonis def. A Ramos 6-3 6-2
M Raonic def. D Nalbandian 6-4 6-4
M Granollers def. C Berlocq 7-5 3-6 7-5
R Stepanek def. B Tomic 6-2 7-5
M Cilic def. (WC) A Montanes 6-3 6-3
A Seppi def. M Llodra 7-5 6-4
Singles - Second Round
(1) N Djokovic def. (Q) D Gimeno-Traver 6-2 2-6 6-3
(6) T Berdych def. K Anderson 6-4 6-3
Doubles - First Round
Granollers/M Lopez def. Raonic/Troicki 6-4 6-4
Cermak/Polasek def. Almagro/Ramos 6-3 6-2
Marrero/Verdasco def. Dolgopolov/Tsonga 4-6 7-5 12-10 (Match TB)
RESULTS - WOMEN
TUESDAY
Madrid
Singles - Second Round
(1) Victoria Azarenka def. (Q) Andrea Hlavackova 6-3 7-6(7-2)
(2) Maria Sharapova def. Klara Zakopalova 6-4 6-3
(6) Caroline Wozniacki def. Mona Barthel 6-4 7-6(7-2)
(9) Serena Williams def. Anastasia Pavlyuchenkova 6-2 6-1
(13) Ana Ivanovic def. Nadia Petrova 7-5 6-1
(Q) Varvara Lepchenko def. Shahar Peer 7-6(7-2) 6-4
Anabel Medina Garrigues def. Sorana Cirstea 6-1 3-6 7-5
Lucie Safarova def. (WC) Carla Suarez Navarro 6-3 6-4
Doubles - First Round
(5) Errani/Vinci def. Jans-Ignacik/Kudryavtseva 6-4 6-3
(7) Shvedova/Voskoboeva def. Kops-Jones/Spears 6-3 7-5
Llagostera Vives/Martinez Sanchez def. (WC) Dominguez Lino/Pous-Tio 6-0 6-1
Goerges/Stosur def. (WC) Soler-Espinosa/Suarez Navarro 6-3 6-2
Doubles - Second Round
(WC) Cibulkova/Husarova def. (1) Huber/Raymond 4-6 7-6(8-6) 15-13 (Match TB)
Makarova/Vesnina def. (3) Hlavackova/Hradecka 6-3 6-2
(4) Kirilenko/Petrova def. Erakovic/Niculescu 6-3 6-2
Dulko/Suarez def. Groenefeld/Zhang 7-6(7-4) 6-3
Today's tennis results can be found at www.tennisnews.com
---
© Copyright 2012. No duplication is permitted without permission from Bob Larson Tennis