Friday, May 18, 2012
DAILY TENNIS NEWS - BRIEFS
Copyright © 2012 Daily Tennis News Wire. All rights reserved. www.dailytennis.com
---
African Charity Forming Tennis Auctions
Tennis for Africa, a not for profit association, is promoting new charity auctions with unique items on eBay: the racquet of Gasquet, Seppi, Rochus, signed T-shirts. New items will be proposed in the following days.
For placing a bid: http://www.tennisforafrica.org/ScheduleEn.htm
Murray is Getting Ready for French Open
Andy Murray will test the power of positive thinking as he carries a long-standing back injury with him to Paris as the countdown ticking of the French Open gets louder. The Scot crashed out of the Rome Masters in the third round 6-7 (1/7), 6-3, 6-2 to Richard Gasquet.
"I've got a lot of big events coming and there's not that much time to rest any niggles. Hopefully when the French comes, the goal is to be in peak condition."
Tennis Europe Offering a Valuable App About Junior Players
Tennis Europe has announced the release of a mobile app designed for players and followers of the Tennis Europe Junior Tour.
Search for 'Tennis Europe' in the iTunes App Store or Google Play to download the application free of charge.
Nintendo Joins USTA SmashZone Tour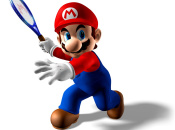 The USTA SmashZone Mobile Tour will be in Oxnard, California this week end with its new partner, Nintendo.
Nintendo has signed on as an Official Sponsor of the SmashZone Mobile Tour, the interactive tennis fan attraction which introduces children to tennis in a fun and engaging way. As part of the agreement, Nintendo, the worldwide pioneer in the creation of interactive entertainment, will incorporate video game kiosks into the SmashZone experience throughout the duration of the tour.
---
Provide Daily Tennis News Briefs to Your Membership
Contact us at 952-920-8947 for details or email bob@tennisnews.com
---
THIS WEEK

MEN
Rome

WOMEN
Rome

NEXT WEEK

MEN
Dusseldorf
Nice

WOMEN
Brussels
Strasbourg

VIP DATES

Roland Garros: May 27-June 10

Wimbledon: June 25-July 8

Olympic Tennis London: July 28-August 5

US Open: August 27-September 9
RESULTS - MEN
THURSDAY
Rome
Singles - Third Round |(1) N Djokovic def. (14) J Monaco 4-6 6-2 6-3
(2) R Nadal def. M Granollers 6-1 6-1 (3) R Federer def. J Ferrero 6-2 5-7 6-1
(16) R Gasquet def. (4) A Murray 6-7(1-7) 6-3 6-2
(5) J Tsonga def. (10) J del Potro 6-4 6-1
(6) D Ferrer def. (11) G Simon 6-0 7-6(7-5)
(7) T Berdych def. (12) N Almagro 7-6(7-3) 6-3
A Seppi def. S Wawrinka 6-7(1-7) 7-6(9-7) 7-6(8-6)
Doubles - Second Round
(1) Mirnyi/Nestor def. (WC) Naso/Volandri 6-3 3-6 10-7 (Match TB)
Kubot/Tipsarevic def. (5) Paes/Stepanek 6-2 7-5
(6) Fyrstenberg/Matkowski def. Melzer/Petzschner 6-3 3-6 10-6 (Match TB)
(7) Bhupathi/Bopanna def. Bracciali/Seppi 6-2 6-1
Granollers/M Lopez def. (8) Peya/Qureshi 7-5 7-6(7-2)
RESULTS - WOMEN
THURSDAY
Rome
Singles - Third Round
(2) Maria Sharapova def. (13) Ana Ivanovic 7-6(7-4) 6-3
(4) Petra Kvitova def. Sorana Cirstea 6-2 5-7 6-2
(WC) Venus Williams def. (5) Samantha Stosur 6-4 6-3
(8) Li Na def. Chanelle Scheepers 7-6(7-3) 6-2
(9) Serena Williams def. Anabel Medina Garrigues 6-3 6-1
(12) Angelique Kerber def. Julia Goerges 6-4 6-1
Flavia Pennetta def. Petra Cetkovska 6-0 6-1
Doubles - Second Round
Pennetta/Schiavone def. (2) Peschke/Srebotnik 6-2 6-4
(3) Errani/Vinci def. Dulko/Suarez 6-3 6-4
(5) Kirilenko/Petrova def. Benesova/Medina Garrigues 7-5 6-2
Hampton/Tatishvili def. (6) Goerges/King 6-3 7-6(7-3)
Cibulkova/Husarova def. (7) Grandin/Uhlirova 6-3 6-2
Makarova/Vesnina def. Craybas/Stephens 6-4 6-2
Chuang/Dushevina def. (WC) Camerin/Knapp 3-6 6-1 10-5 (Match TB)
Today's tennis results can be found at www.tennisnews.com
---
© Copyright 2012. No duplication is permitted without permission from Bob Larson Tennis