Friday, July 27, 2012
DAILY TENNIS NEWS - BRIEFS
Copyright © 2012 Daily Tennis News Wire. All rights reserved. www.dailytennis.com
---
Olympic News
Men's Singles
Ivo Karlovic (CRO) has withdrawn through injury, and is replaced by Philipp Petzschner (GER). Petzschner will face Lukas Lacko (SVK) in the first round.
Wimbledon's Grass Courts Said to be Ready for Olympic Play
Since the All England Club was announced as the Olympic tennis venue for London 2012, one overriding question has continuously been asked; how will it be possible for the grass courts to be ready in the normally pristine condition with just three weeks recovery time following the Championships?
Head groundsman Eddie Seaward, who officially retires from the job on September 1, his appointed successor Neil Stubley and their 16-man full-time team should be the first medal winners of the Games.
Federer Wildly Popular at Olympic Games
While Novak Djokovic "only" attracted around 50 journalists to his press conference in London, Wimbledon champion Roger Federer attracted around 700.
Like most tennis players, Federer is housing himself in Wimbledon village because he does not want to do the 2 hour round trip drive to the Olympic village. Plus he could very well be swarmed there.
Low-Profile Djokovic is Ready to Challenge for the Gold Medal at The Olympic Games
World No. 2 Novak Djokovic has kept a low profile since being knocked from his top ATP spot by Roger Federer's recent Wimbledon title. But the Serb is fully ready to challenge for the gold medal he is dreaming of at the London Games.
Federer is One Happy Tennis Player
Roger Federer is understandably in a buoyant frame of mind. His 31st birthday is fast approaching but the Swiss is once more on top of the tennis world after reclaiming the world no.1 ranking with his seventh Wimbledon title and on the even of London 2012 and his quest for an Olympic gold medal at singles, he has not discounted the possibility of competing again at Rio de Janeiro in four years time.
"Rio 2016, who knows?'" said Federer who will also be aiming to retain his Olympic doubles title alongside Stanislaus Wawrinka in the next ten days. I think I'm a chance. The mind, the body, there are so many moving parts, but everything is really good.
Tunisian Player Hopes to Make A Mark
Tunisia's Malwk Jaziri hopes to make the most of his Olympic wild card. The 28-year-old is the only player from an Arab country in the men's draw. "I represent all Arabic countries. I'm alone. . . just me in the top 100," he told ESPN .com
Chelsea Piers Connecticut is Awarded Several USTA Junior Events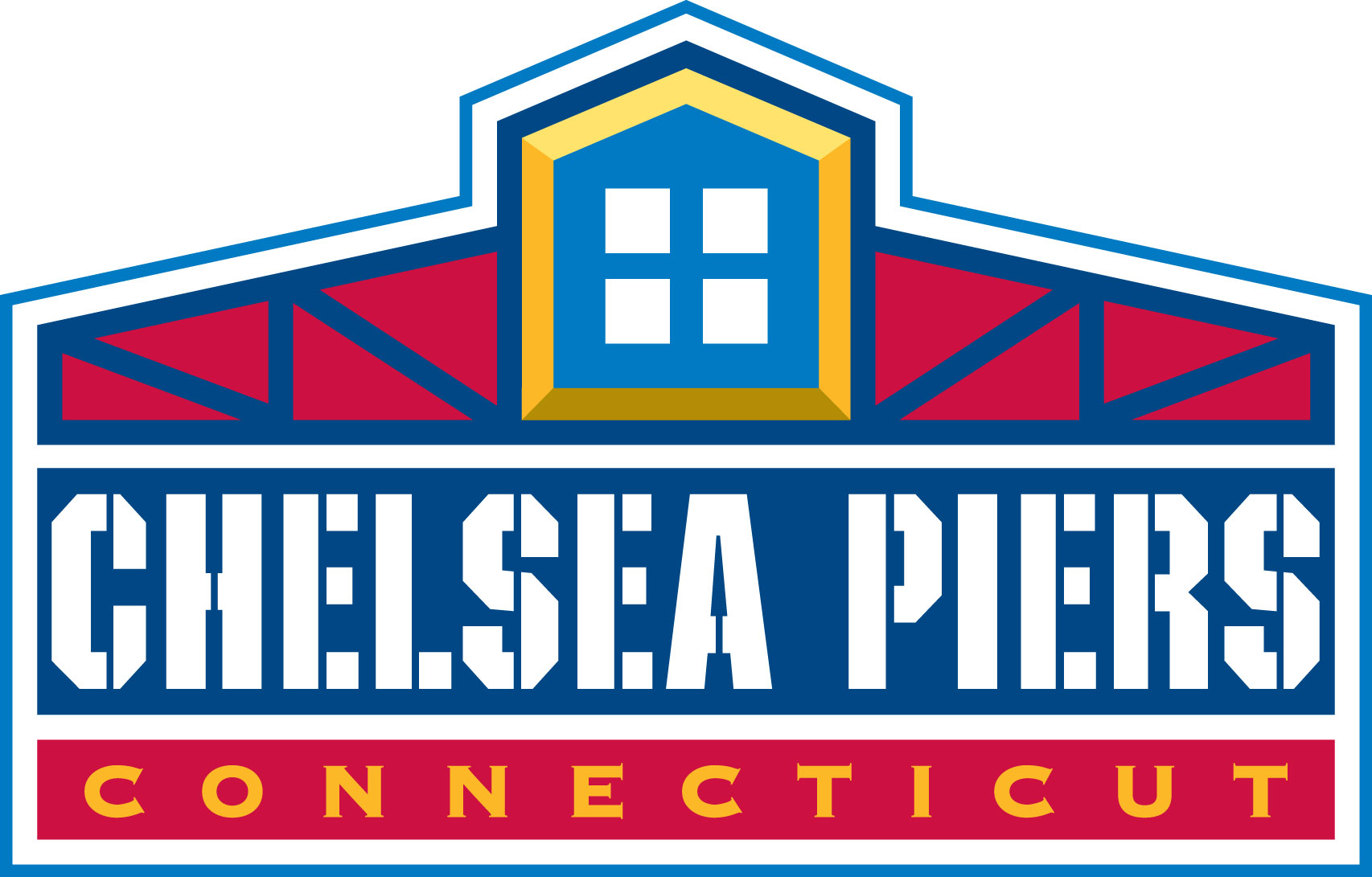 Chelsea Piers Connecticut, the new multi-sport club has been awarded multiple USTA sanctioned junior tournaments, including the prestigious District Championships. The indoor seven court facility is run by former world #1 player, Gigi Fernandez.
August Tournament Extravaganza
(Sanctioned USTA Events)
USTA District Championships – August 3-5th
10 and under Orange Ball Tournament (boys and girls)- August 12th
12 and under Boys and Girls - August 18-19th
14 and under Boys and Girls - August 18-19th
16 and under Boys and Girls - August 18-19th
Daily Tennis News—Business
Bob Larson Tennis produces several tennis newsletters. One of these is Daily Tennis News—Business. This publication is a daily report on the money in tennis; Who is getting the money, Where does it come from, What do they do with it and Where does it go.

If you are interested in the business side of tennis, you will find it interesting. For a free copy of Daily Tennis News—Business, just send an email to bob@tennisnews.com and say you want a sample of Tennis Business.
---
Tennis Job of the Day
The WTA has an opening in its human resources department. 727 895 5000.
Bob Larson's Tennis Jobs publishes a weekly list of available tennis jobs throughout the US market. For a free sample of the current list, just email bob@tennisnews.com and say you want a free sample.
A Collection of Tennis Images For Sale
A professional tennis photographer has been shooting for almost 40 years at all the major and minor tennis tournaments for the wires systems, daily newspapers, magazines and advertising agencies. He has been to venues all over the world and has compiled tennis images (archives) of all the professionals and some juniors. The images have all been preserved in a temperature-controlled environment and are color positives (slides), color and black & white negatives and contact sheets, as well as digital. There are in excess of 400,000 images and they are for sale. Seller will transfer copyright and will give total usage to the purchaser. Lists available with players, tournaments, dates, etc. For more information please contact 954-448-4999.
Investor Wants to Buy a Club in The Great Boston Area
Investor is interested in purchasing a tennis club in the The Great Boston Area or a part of equity. Long-term leasing with the buy-out option would be considered..
Please contact email aspitom@hotmail.com or call 617 480 2971.
Vermont Club for Sale
Tennis club for sale in Southern Vermont. A 2-indoor, 2-outdoor court facility ideal for tennis professional husband/wife team. Recent renovations include: New lighting system for indoor courts, new fitness facility, lounge and locker rooms. Call or e-mail Bob Cofer at (860)482-9424 or bob@pinewoodsclub.com.
---
Provide Daily Tennis News Briefs to your membership
Contact us at 952-920-8947 for details or email bob@tennisnews.com
---
THIS WEEK

MEN
Kitzbuhel
Los Angeles

WOMEN
Baku

NEXT WEEK

MEN
Olympics

WOMEN
Olympics

VIP DATES

Olympic Tennis London: July 28-August 5

US Open: August 27-September 9
RESULTS - MEN
THURSDAY
Kitzbuhel
Singles - Second Round
(1) P Kohlschreiber def. (Q) A Balazs 6-4 6-1
(3) R Haase def. (Q) P Oswald 6-4 3-6 6-2
F Volandri def. (4) A Ramos 6-4 6-4
R Dutra Silva def. (7) E Gulbis 6-4 6-4
W Odesnik def. J Zopp 5-7 7-5 6-3
Singles - Quarterfinal
(1) P Kohlschreiber def. L Rosol 6-4 2-6 6-4
(3) R Haase def. W Odesnik 6-2 6-4
(5) M Klizan def. S Bolelli 1-6 7-5 6-1
F Volandri def. R Dutra Silva 6-4 6-4
Doubles - Quarterfinal
(1) Cermak/Knowle def. (WC) Kohlschreiber/Tumphart 6-2 6-2
(2) Brown/Hanley def. Marx/Zovko 6-4 7-6(10-8)
(4) Elgin/Moser def. (WC) M Fischer/Oswald 3-6 6-3 10-4 (Match TB)

Los Angeles
Singles - Second Round
M Russell def. (1) B Paire 7-5 6-4
(4) N Mahut def. P Lorenzi 7-5 7-6(9-7)
(5) X Malisse def. M Ebden 6-4 6-3
(6) M Matosevic def. T Kamke 6-3 1-6 6-0
(Q) R Berankis def. I Andreev 6-4 7-5
Doubles - First Round
(3) Delgado/Skupski def. Cerretani/Sijsling 6-4 2-6 12-10 (Match TB)
(WC) Johnson/Querrey def. (4) Ebden/Inglot 6-3 6-3
Klaasen/Shamasdin def. Cipolla/L Mayer 6-4 6-2
Doubles - Quarterfinal
Bemelmans/Malisse def. (1) S Gonzalez/Lipsky 6-3 7-5
Kamke/Phau def. Charroin/Fruttero 6-4 4-6 10-5 (Match TB)
RESULTS - WOMEN
THURSDAY
Baku
Singles - Quarterfinal
(2) Alexandra Panova def. (6) Nina Bratchikova 2-6 7-6(7-5) 6-4
Olga Puchkova def. (3) Mandy Minella 2-6 6-1 6-2
(5) Bojana Jovanovski def. (Q) Aleksandra Krunic 5-7 7-6(7-3) 6-3
Julia Cohen def. Magdalena Rybarikova 3-6 6-3 6-4
Doubles - Quarterfinal
Cohen/Jones def. (2) Kudryavtseva/Tanasugarn 3-6 6-4 11-9 (Match TB)
(3) Birnerova/Brianti def. (WC) Flink/Mayr-Achleitner 6-4 6-2
(4) Buryachok/Solovieva def. Dzehalevich/Puchkova 6-2 6-3
Today's tennis results can be found at www.tennisnews.com
---
© Copyright 2012. No duplication is permitted without permission from Bob Larson Tennis