Friday, October 25, 2013
DAILY TENNIS NEWS - BRIEFS
© Copyright 2013 Daily Tennis News Wire. All rights reserved. www.dailytennis.com
---
Williams Rolls Along In Istanbul
Serena Williams has not lost a singles match since mid-August, a winning run that now totals 16 matches after three successful round robin matches at the Istanbul-staged TEB BNP Paribas WTA Championships.
Bryans Named USOC Team Of The Year
The United States Olympic Committee announced its annual award recipients for the 2012-13 Olympic and Paralympic athletes and teams of the year, which included the U.S. men's doubles tennis team of Bob and Mike Bryan, who were honored as Team of the Year.
Laver Has Advice For Tomic
Legend Rod Laver has quietly offered some much-needed wise words to young Australian tear-away Bernard Tomic, whose lack of desire and consistent quitter's attitude are starting to reflect badly on the proud heritage of the game on the island-continent.
Murray Is A Tweeter In Operation Recovery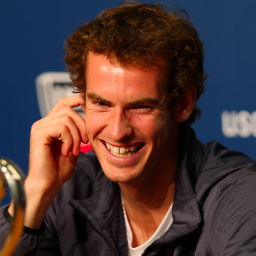 Andy Murray is sitting on the sidelines in the frenetic closing weeks of the ATP season.
While making his London recovery, the Wimbledon champion has been active on Twitter, passing along tweets on a regular basis - commentating on the new autobiography by former Manchester United coach - and fellow Scot - Alex Ferguson, giving updates on his recovery progress and pointing out highlights of various Champions League football matches taking place during his enforced absence from tennis.
"Aging" Radwanska Ready For Vacation
World No. 4 Agnieszka Radwanska, who was knocked out of the WTA Championship after going 0-3 in her round robin group, says the indoor courts at Istanbul were too slow for her liking and she didn't have enough time off prior to the tournament.
Moya Taking Slow Approach As New Davis Cup Captain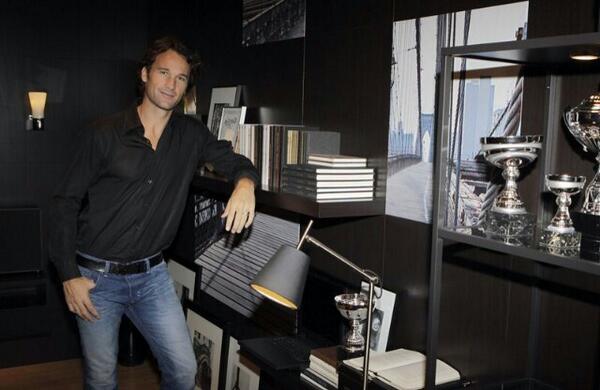 A few weeks after taking over the Spanish Davis Cup captaincy, former No. 1 Carlos Moya has not yet bothered to speak with his tennis troops.
Flood Of Statistics Is Becoming Available To The WTA Tour
Sport is becoming more and more saturated by statistics and the new sponsorship deal, or global relationship, between the WTA and SAP only serves to enhance the move forward.
To receive the full stories, subscribe to Daily Tennis News - HERE
---
Daily Tennis News—Business
Bob Larson Tennis produces several tennis newsletters. One of these is Daily Tennis News—Business. This publication is a daily report on the money in tennis; Who is getting the money, Where does it come from, What do they do with it and Where does it go.

If you are interested in the business side of tennis, you will find it interesting. For a free copy of Daily Tennis News—Business, just send an email to bob@tennisnews.com and say you want a sample of Tennis Business.
***
Tennis Job of the Day
The Weymouth Club, Weymouth, Massachusetts seeks a junior tennis director. 781 337 4600.
Bob Larson's Tennis is offering a special deal to first time subscribers. For only $17 Larson is offering an End of the Year subscription. Subscribe now for $17 and receive Daily Tennis Jobs until December 31, 2013. Contact bob@tennisnews.com.
Bob Larson's Tennis publishes Daily Tennis Jobs newsletter, a daily list of available tennis jobs throughout the US market. Only $10 a month. For a free sample of the current list, just email bob@tennisnews.com and say you want a free sample of Jobs.
***
A Collection of Tennis Images For Sale
A professional tennis photographer has been shooting for almost 40 years at all the major and minor tennis tournaments for the wires systems, daily newspapers, magazines and advertising agencies. He has been to venues all over the world and has compiled tennis images (archives) of all the professionals and some juniors. The images have all been preserved in a temperature-controlled environment and are color positives (slides), color and black & white negatives and contact sheets, as well as digital. There are in excess of 400,000 images and they are for sale. Seller will transfer copyright and will give total usage to the purchaser. Lists available with players, tournaments, dates, etc. For more information please contact 954-448-4999.
---
Provide Daily Tennis News Briefs to your membership
Contact us at 952-920-8947 for details or email bob@tennisnews.com
---
THIS WEEK

MEN
Basel
Valencia

WOMEN
Istanbul

NEXT WEEK

MEN
Paris

WOMEN
Sofia

Today's tennis results can be found at www.tennisnews.com in the right column.
---
© Copyright 2013. No duplication is permitted without permission from Bob Larson Tennis