Monday, November 18, 2013
DAILY TENNIS NEWS - BRIEFS
© Copyright 2013 Daily Tennis News Wire. All rights reserved. www.dailytennis.com
---
This Davis Cup Tie Was A Record Breaker For Stepanek
Radek Stepanek made tennis history as he became the first player ever to win two Davis Cup winning deciding fifth rubbers in the final and in doing so broke his own record broke his own record as the oldest player to clinch the title.
Djokovic Did His Best, But Couldn't Bring Victory to Serbia
Novak Djokovic's two singles wins were not enough to stop the Czech Davis Cup juggernaut in Belgrade, but the Serb world No. 2 goes into the brief tennis off-season convinced that he gave all that he could to the cause. Serbia failed in the bid for a second Davis trophy after Djokovic led them to their first three years ago, falling 3-2 to the Czechs, now repeat champions after beating Spain a year ago for the title.
Del Potro Still Boycotting Argentine Davis Cup Duty
Argentina will have to do without Juan Del Potro for the immediate Davis Cup future after the angry world No. 5 spurned an offer to return to the team after his 2013 boycott. Del Potro says he's offended by a lack of personal contact and no chance to give input on the choice of surface, etc which goes along with any Davis Cup tie.
Kyrgios: Being No. 1 Junior Doesn't Mean Anything In The Pros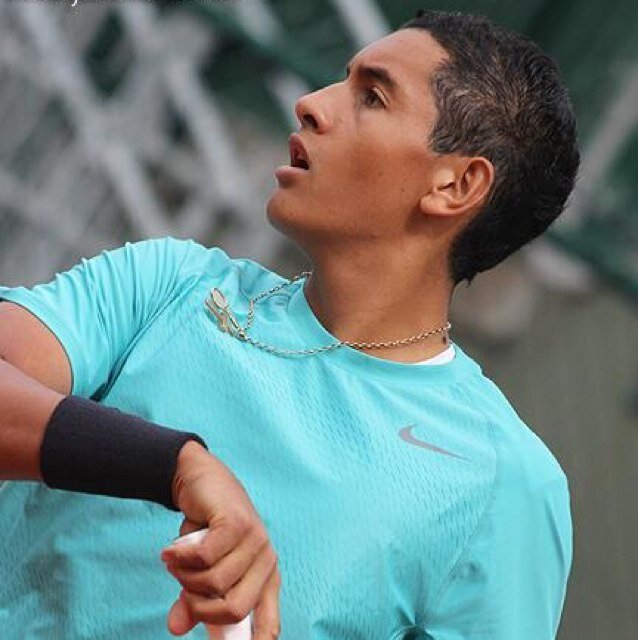 Aussie teenager Nick Kyrgios says that for his initiation as an Australian Davis Cup player that he wrote and read a poem to the group. That's unusual in Davis Cup circles, but the former junior No.1 impressed his team mates.
To receive the full stories, subscribe to Daily Tennis News - HERE
---
Daily Tennis News—Business
Bob Larson Tennis produces several tennis newsletters. One of these is Daily Tennis News—Business. This publication is a daily report on the money in tennis; Who is getting the money, Where does it come from, What do they do with it and Where does it go.

If you are interested in the business side of tennis, you will find it interesting. For a free copy of Daily Tennis News—Business, just send an email to bob@tennisnews.com and say you want a sample of Tennis Business.
***
Tennis Job of the Day
Adirondack Club, Franklin, Massachusetts, is seeking a director of tennis. 508 541 1400.
Bob Larson's Tennis publishes Daily Tennis Jobs newsletter, a daily list of available tennis jobs throughout the US market. Only $10 a month. For a free sample of the current list, just email bob@tennisnews.com and say you want a free sample of Jobs.
***
A Collection of Tennis Images For Sale
A professional tennis photographer has been shooting for almost 40 years at all the major and minor tennis tournaments for the wires systems, daily newspapers, magazines and advertising agencies. He has been to venues all over the world and has compiled tennis images (archives) of all the professionals and some juniors. The images have all been preserved in a temperature-controlled environment and are color positives (slides), color and black & white negatives and contact sheets, as well as digital. There are in excess of 400,000 images and they are for sale. Seller will transfer copyright and will give total usage to the purchaser. Lists available with players, tournaments, dates, etc. For more information please contact 954-448-4999.
---
Provide Daily Tennis News Briefs to your membership
Contact us at 952-920-8947 for details or email bob@tennisnews.com
---
THIS WEEK

MEN
No Events

WOMEN
No Events

NEXT WEEK

MEN
No Events

WOMEN
No Events
Today's tennis results can be found at www.tennisnews.com in the right column.
---
© Copyright 2013. No duplication is permitted without permission from Bob Larson Tennis