Monday, November 25, 2013
DAILY TENNIS NEWS - BRIEFS
© Copyright 2013 Daily Tennis News Wire. All rights reserved. www.dailytennis.com
---
Murray To Be Honored In Scotland
Andy Murray will be receiving more home recognition after his historic summer Wimbledon title, with the Scot set to be handed the freedom of the city of Stirling. Mother Judy Murray revealed that the ceremony is likely to take place next April as she received an honorary degree from the University of Stirling.
Haase Had High Levels Of Testosterone
Dutchman Robin Haase has admitted that an anti-doping test carried out in 2006 revealed that he has abnormally high levels of testosterone, but in a letter he received from the ATP, they said it the abnormal level could very well be natural.
Nadal Is Worst Offender Of Slow Play On Court
Rafael Nadal tops the ATP lists in more ways than one, with the notoriously touchy top player in the world also the worst offender when it comes to warnings for slow play. Nadal was cautioned a table-topping 30 times during the season as his increasing string of rituals and tics lengthens the time between the end of a point and the start of his serve.
Hutchins Preparing To Return To The Tour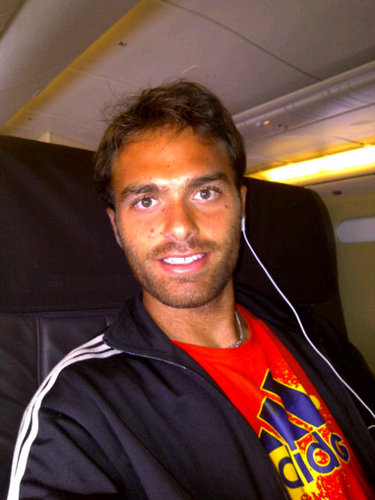 Nearly a year after being diagnosed with cancer, British doubles player Ross Hutchins is almost ready to return to the ATP World Tour. And he will be fit enough to take his place at the Australian Open alongside long-time partner Colin Fleming.
To receive the full stories, subscribe to Daily Tennis News - HERE
---
Daily Tennis NewsóBusiness
Bob Larson Tennis produces several tennis newsletters. One of these is Daily Tennis NewsóBusiness. This publication is a daily report on the money in tennis; Who is getting the money, Where does it come from, What do they do with it and Where does it go.

If you are interested in the business side of tennis, you will find it interesting. For a free copy of Daily Tennis NewsóBusiness, just send an email to bob@tennisnews.com and say you want a sample of Tennis Business.
***
Tennis Job of the Day
Weymouth Club, Weymouth, Massachusetts is seeking a director of junior tennis. 781 337 4600.
Bob Larsonís Tennis publishes Daily Tennis Jobs newsletter, a daily list of available tennis jobs throughout the US market. Only $10 a month. For a free sample of the current list, just email bob@tennisnews.com and say you want a free sample of Jobs.
***
A Collection of Tennis Images For Sale
A professional tennis photographer has been shooting for almost 40 years at all the major and minor tennis tournaments for the wires systems, daily newspapers, magazines and advertising agencies. He has been to venues all over the world and has compiled tennis images (archives) of all the professionals and some juniors. The images have all been preserved in a temperature-controlled environment and are color positives (slides), color and black & white negatives and contact sheets, as well as digital. There are in excess of 400,000 images and they are for sale. Seller will transfer copyright and will give total usage to the purchaser. Lists available with players, tournaments, dates, etc. For more information please contact 954-448-4999.
---
Provide Daily Tennis News Briefs to your membership
Contact us at 952-920-8947 for details or email bob@tennisnews.com
---
THIS WEEK

MEN
No Events

WOMEN
No Events

NEXT WEEK

MEN
No Events

WOMEN
No Events
Today's tennis results can be found at www.tennisnews.com in the right column.
---
© Copyright 2013. No duplication is permitted without permission from Bob Larson Tennis