Notice: Undefined variable: page_title in /home/tennisne/public_html/wp-content/themes/dante-child/single.php on line 205

Copyright © 2015. No duplication is permitted without permission from Bob Larson Tennis.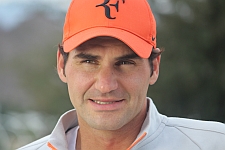 The Coca-Cola International Premier Tennis League (IPTL) announced that Roger Federer, the current World number two and winner of 17 Grand Slam titles, will make his first ever appearance on court in Singapore, this December when he represents the UAE Royals during this season's IPTL.
The Singapore Indoor Stadium will be transformed into our #SlammersNation fortress in December and our seven stars will be looking for a strong home support to fight off the challenges of Federer and his team mates from Dubai – arguably the strongest contenders for the league title with a line-up boasting Federer, Tomas Berdych and Marin Cilic to name just a few.
Federer headlined the league champions, the Indian Aces in 2014 – playing in New Delhi. This year he will feature for the UAE Royals in three of the league venues, Singapore being the final stop.
Joining the Singapore Slammers and UAE Royals at the Singapore Indoor Stadium will be the Indian Aces, Philippine Mavericks and Japan Warriors – the newest addition to the season – bringing 35 of the world's top tennis stars into town for the three-day league climax.
Federer spoke of his upcoming visit to Singapore saying, "I love playing in countries where I have never played before.  That is something that is always very special to me.  I know Singapore has embraced tennis in the past few years, so coming here to play is very exciting."
He added, "It is going to be a very special experience for me.  I don't often get to play in new countries and I hope that they are excited. I have been to Singapore before but not to play tennis and I have had a chance to interact with some fans so if that trip was any indication, I am thrilled to be welcomed again and have a lot of fun with my fans."
Singapore based UD Group who owns the Singapore Slammers are delighted to hear of Federer's addition to the star-studded line up for the finale weekend.
Chairman Prateek Gupta said, "The Singapore Slammers are getting ready for a fantastic showdown when all five teams come together for the final three days of action to see who will take the league crown this year.
"The announcement of Roger Federer coming to Singapore with his team, the UAE Royals, is wonderful news for Singapore. It gives sports fans here the chance to watch the world's top two players live and up-close in what is set to be a real showcase for tennis. This opportunity certainly doesn't come along everyday and we hope the public will come out and show Federer and the other teams why we're calling ourselves #SlammersNation.
We're proud to be a part of something that is sure to be etched in Singapore's sporting history."
Copyright © 2015. No duplication is permitted without permission from Bob Larson Tennis.