Notice: Undefined variable: page_title in /home/tennisne/public_html/wp-content/themes/dante-child/single.php on line 205

Copyright © 2016. No duplication is permitted without permission from Bob Larson Tennis.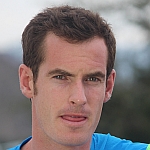 Amelie Mauresmo finally broke her silence on the recent split with French Open second seed Andy Murray by admitting that his habit of venting his frustration by loudly shouting at his courtside box in a less than gentlemanly fashion drove a wedge between them.
While agreeing that there was also an element of realization that it was no longer viable for the pair to spend the contracted 25 weeks working together, new mother Mauresmo said in an exclusive interview with the Paris-based sports newspaper L'Equipe that the outbursts were the decisive factor.
"Andy is complex," said former Australian Open and Wimbledon champion Mauresmo who became Murray's coach on the last day of the French Open two years ago.
"On court he can be the opposite to how he is off it. That can be disconcerting. I was there to help him, but I had the feeling that I couldn't move things forward any more.
"I had the impression we got to the end of what could be done professionally. It was concluded that it would be difficult to continue."
Mauresmo suffered the same kind of Murray rants as her predecessors Mark Petchey, Brad Gilbert, Miles Maclagan and Alex Corretja. The only person who coached Murray who made it very plain he would not tolerate such behavior was Ivan Lendl.
Her feelings became so apparent that she sat separate from the rest of the support team in her last tournament with Murray at March's Miami Open and she admitted: "I didn't want to be there any more."
When questioned further on the subject, Mauresmo replied: "I do not want to go into details. Everyone was able to see some things."
However Mauresmo did say initially she thought she could help the 29 year-old Scot : "He was having trouble communicating. He needed to find someone who was better able to listen to him. He also wanted to play further up the court and to be more aggressive. That was something that appealed to me. And he thought that with a woman he would be able to confide a little bit more."
Murray's management company 77 originally insisted that the parting of the ways was a mutually agreed decision and Mauresmo did admit: "We concluded that it was going to be complicated to carry on. Since the Australian Open I had slightly cut down the number of weeks that I would be with him and we actually spent very little time together after that.
"It turned out to be a difficult period for him and I was unable to help him. But we had started to make that decision some time before that."
Copyright © 2016. No duplication is permitted without permission from Bob Larson Tennis.