Notice: Undefined variable: page_title in /home/tennisne/public_html/wp-content/themes/dante-child/single.php on line 205

Copyright © 2016. No duplication is permitted without permission from Bob Larson Tennis.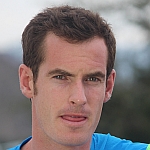 Tennis champion, world number two Andy Murray continues to back early-stage businesses as part of his strategic relationship with Seedrs, today identifying two ambitious British Tech companies, Perkbox and WeSwap, investing undisclosed amounts into each.
Perkbox, the UK's leading perks and benefits scheme, quickly surpassed their £1.5 million target on Seedrs, currently overfunding by 270% with more than £4 million raised through 230 investors in just four days. Murray joins VC firm Draper Esprit which led the round with £2.5 million investment, alongside Zoopla's Alex Chesterman.
The startup which launched in January 2015, already has over 300,000 paying members including British Gas, BUPA and Deliveroo and has generated more than £14 million in revenues since launch. The company is the go-to solution for combatting staff turnover and low productivity in the workplace, encouraging managers to reward team members.
WeSwap, the world's first peer-to-peer travel money platform, has so far raised £1.8 million from over 2,200 individual investors including Ascot Capital and is overfunding by 185%. In the past 12 months the disruptive startup has grown by 204%, welcoming over 200,000 new users to the WeSwap community. Called the people's currency exchange, WeSwap exchanges currency directly between real people, so users receive the fairest rate by cutting out the middleman.
Murray said about the investments, "I'm continuing to grow my portfolio through Seedrs and have tried to choose companies from different sectors as much as possible. I was interested in Perkbox as I employ a number of people through my own sports management company, the 77 Group, as well as a number of independent contractors like physios, coaches and trainers. I'm sure they'll all be wanting to hear lots more about Perkbox! WeSwap was interesting to me because I travel so much around the world – I thought this was a really clever idea and could immediately see the gap in the market for this business to work."
Copyright © 2016. No duplication is permitted without permission from Bob Larson Tennis.