Notice: Undefined variable: page_title in /home/tennisne/public_html/wp-content/themes/dante-child/single.php on line 205

Copyright © 2016. No duplication is permitted without permission from Bob Larson Tennis.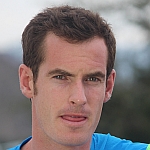 Andy Murray admitted that splitting from Amelie Mauresmo was not a pleasant thing to do but the world no.3 believes he had no alternative if he is to have a chance of adding to his two Grand Slam titles.
New mother Mauresmo has only managed to spend three weeks working with Murray since the Australian Open final at the end of January and that clearly wasn't enough to satisfy the Scot who believes his time at the top could soon be limited with his 29th birthday falling on Sunday.
"I'm sad about it but it just wasn't working," said Murray after his first practice session after arriving in Rome from Madrid where he lost the Mutua Madrid Open final to Novak Djokovic on Sunday. "There was not enough time spent together."
Previously Murray has shown a ruthless nature in dispensing with some of his previous coaches but that was not the case with Mauresmo, who was announced as his coach on the last day of the French Open in 2014 and seen as a long-term successor to Ivan Lendl.
"It was obviously difficult," said Murray who told Mauresmo of his thinking at a lengthy meeting in the Madrid players' restaurant last Monday when she was at the Spanish tournament to meet with the French Fed Cup players that she captains. "Since the Australian Open in January we have only spent ten days working together in Miami and I was going through a tough patch.
"We got together again just four days before the tournament and that just wasn't enough time. When I was playing my best with her coaching me, we were spending blocks of time together and that's not been happening lately. The weeks were less.
"You need a little bit more consistency so it was just acceptance that it wasn't going to work that way, and those periods apart were going to continue happening through the year. Post Wimbledon and post the US Open, there were going to be periods when we were spending significant time apart."
Murray played with Jamie Delgado as his main advisor Masters Series events in Indian Wells, Monte-Carlo and last week in Madrid. The former British Davis Cup player will also been in the coaches' seat in Rome this week and Murray does not expect to appoint anyone else before the French Open that starts a week on Sunday.
British Davis Cup captain Leon Smith is with the team in Rome this week but Murray is clearly content with Delgado's efforts and said: "We've worked very hard in Majorca to get ready for the clay-court season and I played well in Madrid last week so I'm not too concerned about that just now. Hopefully I can find a solution, not necessarily in the short term, but in the medium term. I'll try and make the right decision."
Copyright © 2016. No duplication is permitted without permission from Bob Larson Tennis.