Notice: Undefined variable: page_title in /home/tennisne/public_html/wp-content/themes/dante-child/single.php on line 205

Copyright © 2015. No duplication is permitted without permission from Bob Larson Tennis.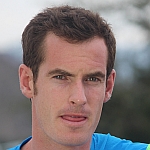 Andy Murray added a further honor to his successful 2015 season as the leader of Britain's first Davis Cup championships side by winning the BBC Sports Person of the Year award for a second time. Murray held the award high at a televised ceremony in Belfast, Northern Ireland after flying in from training in Dubai.
"I've dedicated my life to this sport. I work as hard as I can every day to try to make you proud. And I appreciate all the votes," Murray said in his acceptance speech. The Scot reached his fourth Australian Open final in 2015 and also played semis in Paris and Wimbledon. He won four ATP trophies, including his first two on clay in Munich and in Madrid as he beat Rafael Nadal.
Murray won the BBC gong in 2013 – year of his Wimbledon title – but was unable to attend the ceremony due to training duties in Miami. A month ago, Murray led Britain almost single-handedly to an historic first Davis Cup title in 79 years with a defeat of Belgium in Ghent.
He led a side comprising Kyle Edmund, James Ward and his brother, Jamie; the squad lifted Team of the Year honors in the BBC voting.
"It was nice to be with the team again. I didn't expect this. It's very humbling to be up here in front of so many great athletes. I'm just a great sports fan and I'm really nervous. This has been a five-year journey – we were right down at the bottom level of tennis and now we're ranked No 1 in the world. I never thought that would be possible," he said of the Davis squad.
Murray heads to Australia as he awaits fatherhood, with his wife expecting a child in February. He won with an overwhelming 361,446 public votes in the annual competition, with the second-placed finisher receiving nearly 100,000 fewer.
Murray's 2016 season starts January 3 when he joins with Heather Watson at the Hopman Cup in Perth before playing the Australian Open, where he has lost four finals.
Copyright © 2015. No duplication is permitted without permission from Bob Larson Tennis.