Notice: Undefined variable: page_title in /home/tennisne/public_html/wp-content/themes/dante-child/single.php on line 205

Copyright © 2016. No duplication is permitted without permission from Bob Larson Tennis.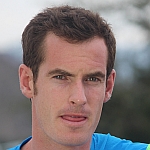 With Amelie Mauresmo sitting separately from the rest of Andy Murray's back-up team during the world no.2's exit from the Miami Open, speculation is mounting that all is not well in the Scot's camp.
Since returning to the ATP World Tour after taking a month off for the birth of his first child, daughter Sophia, Murray had produced two lackluster performances to get knocked out of both the tournaments in the American spring double; against Federico Delbonis at Indian Wells and then Grigor Dimitrov in Miami.
However it was the distancing of Mauresmo from the likes of assistant coach Jamie Delgado, trainer Matt Little and physio Shane Annun as well as Murray's wife Kim that caused the most speculation.
Murray explained it as a continuation of his experiment started at the London 02 Arena last November when the entire back-up team sat high up the VIP seats, some distance away from the actual court.
"I've just been trying to find different ways to improve my focus on the court," said Murray after his 6-7,6-4,6-3 defeat against Dimitrov. "It's something I've tested to see if that might help."
Alluding to the quality of his performance to lose out in the third round of the Floridian tournament in which he was runner-up last year and won in both 2009 and 2013, Murray added: "It can be a distraction, but it's one of those things that when I win no-one says anything about it, and then when I lose that's an excuse. I don't think that is the reason for hitting 50 unforced errors in the match in my opinion."
Many who watch the workings of Team Murray closely insist that few of his coaches over the years have been comfortable with the amount of verbal abuse the Scot sends in their direction when things are not going well. The only one who made it clear he would not tolerate such instances was Ivan Lendl, under whose guidance the Scot won his two Grand Slam event titles. Just a couple of months ago in Australia, Murray admitted: "I don't think that my behavior on the court has been impeccable.
"I've showed a lot of emotion and have been getting upset from the beginning of matches. I'm more proud of how I've handled myself away from the court. I think I've probably dealt with everything away from the court better than I have on it."
Nevertheless, Murray was insistent there is no disharmony between himself, Mauresmo or the rest of his team. "If I'd had a falling out then Amelie wouldn't be here at the tournament," he said. "We had dinner with all our families the other night and we certainly haven't fallen out."
Leon Smith, the British Davis Cup captain, who knows Murray as well as anyone believes a combination of too much mental exertion over the last six months over his tennis, added to the strain of being a new father, has caught up with the 28 year-old.
"There's so much going on his life, but also a snowball effect," said Smith. "If you think back to the end of last year, with the Davis Cup final then only a few days off, then he went straight to Dubai for pre-season.
"He had a great run in Australia, reaching the final again, then suddenly a life-changing moment as Sophia arrives. It's a brilliant episode and chapter in his life but it's a lot to take in."
Smith, who applauded Murray's five sets win over Kei Nishikori in the opening match of Britain's Davis Cup title defense, added: "The tie against Japan was extremely stressful and took a lot out of him.
"To then travel a big distance out to Indian Wells and start this again – there's not been many breaks. You certainly can't count having a child as a break! There's a lot of changes going out and it will take time to adjust."
Copyright © 2016. No duplication is permitted without permission from Bob Larson Tennis.